Click Learning From Home to find
your year groups Home Learning Activity.
Early Help EXTRA Newsletter – March 2020
Important Information For Parents / Carers
Update 26 March 2020
A message from the Headteachers
Dear Parents / Carers

Coronavirus (shielding)

Please follow the link below for guidance on protecting people that are most likely to get very poorly from the Coronavirus.

COVID-19: Guidance on protecting people most likely to get very poorly from Coronavirus (shielding)

Please look after yourself.

Latest School Letter and addition information:
> Coronovirus updated 3rd letter from Kingsway Primary School
> Letter providing support and activities for Parents/Carers
> KEY WORKER IDENTIFICATION FORM
> Questions and Answers relating to the School Closure

>Link to the https://www.gov.uk/government/publications/coronavirus-covid-19-maintaining-educational-provision/guidance-for-schools-colleges-and-local-authorities-on-maintaining-educational-provision
Coronavirus Information: For the latest information and advice on Coronavirus-Covid-19 please refer to:

> DfE guidance for education: https://www.gov.uk/government/publications/guidance-to-educational-settings-about-covid-19/guidance-to-educational-settings-about-covid-19
> Information for the public:
https://www.gov.uk/guidance/coronavirus-covid-19-information-for-the-public

> NHS advice: https://www.nhs.uk/conditions/coronavirus-covid-19/
Welcome to Kingsway Primary School.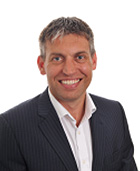 We are all immensely proud of our wonderful school. Established just over a decade ago, the school has grown to become a large primary catering for 420 children from Reception to Year 6, with an attached 60 place nursery and children's centre. Children and families are at the centre of everything we do: our pastoral and teaching teams develop trusted and supportive connections with parents to ensure the best starting point for the children to realise high levels of achievement in their lives.
Our vision and values ensure an exceptional educational experience that meets needs of our school and wider community.

Kindness, Perseverance and Success capture our core belief that children will feel happy and safe through kind and caring relationships with others; they will learn to persevere to overcome challenges through determination and resilience; they will succeed: academically, physically, creatively and socially.
I am delighted to have been working with the school since April 2019 in my role as Executive Headteacher. Staff and governors are passionately committed to developing the knowledge that children need to succeed in life and to providing enjoyable, valuable experiences through a carefully designed curriculum that meets the needs of all our children. Through our connection with other excellent schools across both Gloucester and Cheltenham, we are delighted with the progress the school has made since the last inspection in March 2018 and look forward to a visit from Ofsted in the coming months.
Visitors to the school often comment on the excellent behaviour of the children, their strong attitudes to learning and the welcoming atmosphere. We hope our website is able to give you an insight into our school, but to get a true sense of Kingsway Primary School, we would love for you to visit in person by contacting the school office.
Lee Pajak, Executive Headteacher