Learning Mentors:
Supporting Children and Families in Our Community.
Bev Pascoe: lmentor@kingsway.gloucs.sch.uk
Karen Allen: kallen@kingsway.gloucs.sch.uk
Jasmine Munford: jmunford@kingsway.gloucs.sch.uk

For more information about the Learning Mentors click here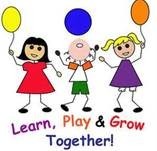 We provide a complementary service to teachers and other staff, addressing the needs of learners who require help in overcoming barriers to learning in order to achieve their full potential, which is done on a one-to-one basis or in small or large groups.
Working as a team, we share in creating a purposeful, caring learning environment for our children by having high professional standards of pastoral care and support for children's emotional and/or behavioural needs and learning difficulties.
We work with a wide range of learners and a variety of issues, from punctuality, absence, challenging behaviour and safeguarding, emotional and social difficulties, to working with able and gifted learners and children with Special Educational Needs.
One of the fundamental parts of our role is to work in partnership with families and provide the right level of support at the right time. This can be during periods of difficulty for the family. We work closely with multi-agencies and other professionals to support families when required.
And we work closely with our on-site nursery The KEY.
We offer family learning opportunities and parenting courses such as Family Thrive, Solihull Approach, Stay and Play sessions, Ready-Steady-Read.
As practitioners of high quality pastoral care, we attend specific training and we work with a range of multi-agencies to support our families.
Gloucestershire Safeguarding Children Board – Inter-Agency Child Protection.
Early Help/ Families First Plus Team.
The Thrive Approach -trained.
Lead Professionals and Key-Workers for families and pupils.
Gloucestershire Young Carer's.
Nurture Group Network trained.
Team Teach trained.
Attachment, Trauma and Behaviour Management workshops.
Social Care with Children and Families Diploma.
Bereavement and Loss – Winston's Wish.
Specialist Support in Teaching and Learning in Schools Diploma.
Schools First Aid.
Sand Tray Skills trained.
Drawing and Talking trained.
We have a wide range of expertise and knowledge and hope that you will contact us if you would like to discuss any issues concerning your child or family.
For more information regarding the above please click Pastoral and Nurture Team Offer
Click here for information on Barriers to Learning
Click here for information on Armed Forces Service Families
Click here for information on Volunteering
Click here for Children have their say

Contact us on: 01452 881800 opt 2
We look forward to hearing from you.