Admissions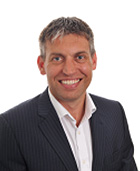 Mr Pajak
Headteacher
As COVID 19 restrictions have changed we are now able to invite prospective parents to a presentation and tour of our school. For more information about when these tours are taking place, please contact the school office on 01452 881800 or email admin@kingsway.gloucs.sch.uk. We look forward to hearing from you.
---
Available spaces
To learn about spaces in the school, to arrange a visit or to find out how to apply, please call the school office who will be happy to help.

If you would like to apply for a place at our school you need to fully complete and return this form to the school office along with proof of address: In-year-admission-form

What happens if there are no vacancies in a year group?
Kingsway Primary School has adopted the Local Authority's Admission Policy so that we manage admissions in a fair and transparent way. You can view the Local Authority Admission Policy here.

Further school admission information from GCC can be found here.